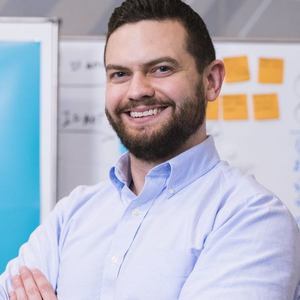 Michael Odom
Special guest
Michael Odom is part of the Sales Engineering team at TradeIX (developers of the Marco Polo network for supply chain and trade finance). As the bridge between TradeIX's sales and engineering teams, Michael has a great view into both the business and technical challenges that banks and corporates face in the trade finance space and how emerging technologies, like blockchain, can help address those challenges.
Michael comes to TradeIX after a long career at SAP Ariba, where he held a variety of roles from delivery & implementation to product development to sales. This background in traditional business networks directly feeds into the development and evolution of DLT-based decentralized trade networks at TradeIX.
Michael Odom has been a guest on 1 episode.
March 20th, 2020 | 41 mins 26 secs

blockchain, corda, distributed platforms, dlt, enterprise, interoperability, r3, trade finance

We speak to Michael Odom of TradeIX to learn how they are revolutionizing the trade finance space with the Marco Polo Network, one of the largest and fastest growing blockchain-based consortiums to date.