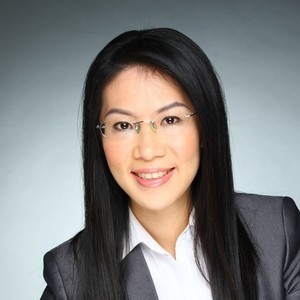 Veronica Tan
Special guest
Veronica is from the Technology & Infrastructure Group in IMDA. (infocomm media dev authority) Her work revolves around master planning and strategy development of frontier technologies such as blockchain, that are relevant for Singapore to realise its vision to be a leading digital economy in the world. Veronica was previously involved in IDA's Smart Nation efforts, overseeing the development of Smart Nation infrastructure to enable data-driven decision making for Singapore.
Veronica Tan has been a guest on 1 episode.
November 11th, 2019 | 34 mins 2 secs

b3i, blockchain, corda, defi, distributed ledger technology, dlt, enterprise, ethereum, hyperledger, marcopolo, quorum, voltron

Veronica Tan (Infocomm and Media Development Authority of Singapore) and Yi Ming Ng (Tribe Accelerator) describe the state of blockchain adoption in Singapore, including government involvement, stakeholders, future challenges, and government and industry responses to tackling these barriers. They introduce OpenNodes, an ecosystem platform that connects companies to blockchain solutions providers and serves educational content to enterprise leaders and policymakers.